Here, at, All Season Stables, we provide you and your horse with a fun, safe and educational experience.



Our horse training program has evolved, over the years, to provide each horse & rider team, with the skills needed to have a fun, safe, experience, while furthering their equine education... first rides to first place, we are here to enjoy the adventure with you, while you reach your riding goals and create new ones.




From beginner to advanced, Western, Showmanship, Hunt Seat, Trail, youth and adult. Lessons help any rider improve their position, technique, and understanding of their horse. Learn on your horse or use one of our talented show horses. Have fun and work on fitness at the same time! Private and group lessons available throughout the year.




All Season Stables offers pasture board, a cost effective way to keep your horse in a clean, safe environment with opportunities for riding that other facilities don't offer. In the cold winters of Minnesota it is essential for the dedicated rider to have a place to be out of the weather while spending time with their horse. Our boarders have access to our entire facility, including our outdoor and indoor arenas, as well as the use of our property for trail riding.




We are the home of All Season Saddle Club, a member of WSCA and North Metro Assoc. Inc. We host one WSCA show, a year. Check out our Club Page to join All Season Saddle Club and for more information about our up coming events.




We hope you'll find the information you need on this site. Please call or e-mail if you have any questions. We look forward to working with you.

Ingridg2011@hotmail.com

Ingrid Gryskiewicz and BMQ Skip The Stars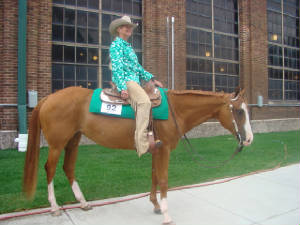 2009 AQHA Regional Experience